Concert Venues
Google Map of Chester Music Society Concert Venues: click here..., for locations and directions.
St Mary's Creative Space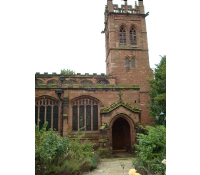 Venue for Celebrity Concerts and Club Concerts.
St Mary's Creative Space, St Mary's Hill, Chester, CH1 2DW. (formerly St Mary's Centre)
Off Castle Street behind County Hall, free parking in Castle Square. Access from the Grosvenor Road roundabout.
More about St Mary's ....
Chester Cathedral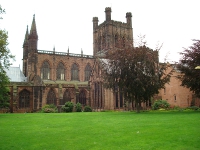 Venue for Choir Concerts
Chester Cathedral, 12 Abbey Square, Chester, CH1 2HU.
Concert entrance in St Werburgh Street. At the date of publication (August 2021) evening parking is available in the Delamere Street  and Princess Street (Market) car parks. Please be sure to observe any notices in the car parks. More about Chester Cathedral ....