Celebrity Concerts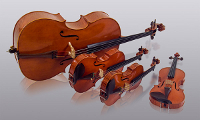 The Celebrity Concerts section promotes six concerts each year of high quality performances, mainly of chamber music, by both established and rising professional musicians. An opportunity to hear current and future stars.
The concerts are mainly, but not always, of chamber music and during each season a variety of instrumental and voice groupings are offered.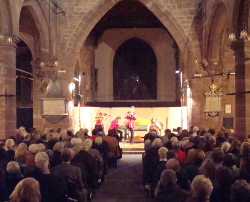 The concerts are normally held on the second Wednesday of the month at 7:30pm and take place in St Mary's Centre, Chester. There is ample free parking on Castle Square. Wine and soft drinks are available during the interval, which adds to the comfortable, intimate surroundings of this venue.
Tickets may be purchased in advance or at the door for individual concerts, or at a significant discount, for the full season.
Please refer to the Celebrity Concert Season page for details of concerts and tickets.
For all ticket enquiries telephone Ticketsource 0333 666 336 and 01244 678589 or e-mail This email address is being protected from spambots. You need JavaScript enabled to view it.

click here