Join Us
Membership 2017/18 Season
Tickets to all our concerts and events are available directly to the public, however, by becoming a member of the Society you can obtain the following benefits:
You may:
join the Choir to sing
buy a season ticket for Celebrity Concerts
buy a season ticket for Showcase Concerts
(Separate Season Tickets are available for both concert series.)
CELEBRITY CONCERTS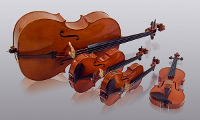 A season ticket for the Celebrity Concerts will enable you to attend all 6 concerts for the price of 4 and allow you to reserve numbered seats in advance.
Full details from tel: 0151 648 3258 or 01244 678589 or email: This email address is being protected from spambots. You need JavaScript enabled to view it..
SHOWCASE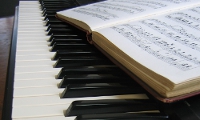 A Showcase season ticket entitles you to half price admission to all seven Showcase events (normal price £35).
Call 01928 787496 or email This email address is being protected from spambots. You need JavaScript enabled to view it..
CELEBRITY AND SHOWCASE CONCERTS COMBINED
If you buy season tickets for both Celebrity and Showcase Concert Series substantial savings of nearly 40% can be made for all 13 concerts.
CHOIR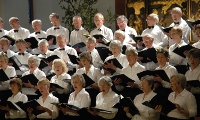 The Choir meets for rehearsal at 7.30 pm every Thursday during the season at The Queen's School, City Walls Road, Chester, CH1 2NN. The choir membership fee covers the costs of rehearsals and concert participation but copies of music scores have to be hired or purchased separately.
New members in all voice parts are welcome to attend rehearsals in September or January with a view to taking the audition. An application form to join the choir can be downloaded here.
More information from Becky Ford, Choir Membership Secretary:
Tel 0151 336 5088 or email This email address is being protected from spambots. You need JavaScript enabled to view it..
FRIENDS OF CELEBRITY CONCERTS
Become a Friend of the Celebrity Concerts and give support while enjoying special benefits. Subscription: minimum £30 single; minimum £40 per couple.
For full information on the benefits of becoming a Friend telephone Tel 01244 381995.
MEMBERSHIP FORM:
For any of the above benefits please complete an application form available here.
CHESTER MUSIC SOCIETY SUBSCRIPTION RATES for the 2017 ~2018 season are:
Members for all sections of the Society must first join the Chester Music Society and then subscribe additionally to the Choir or Celebrity and Club concert seasons.
Chester Music Society Subscription
£11
Season Tickets: Showcase Events (7 concerts)

£20
Season Tickets: Celebrity Concerts (6 concerts)

£49

Choir (to sing)
(Students in Full Time Education: half price)

£102
(£51)

Friend of Celebrity Concerts: single/couple

£30/£40
PATRONS
Help the Society and support music-making in Chester by becoming a Patron. Full details of the Patrons package from David Parks-Smith: Tel 01606 882007.
LEGACIES
Please remember Chester Music Society in your will. To discuss legacy donations Tel 01244 381995 or go to www.cafonline.org on the web.
DATA PROTECTION
Information about Society members is kept for administrative purposes only. We maintain a mailing list of members which we may use from time to time to send you information on our activities and those of other local arts organisations. We do not pass your details to third parties.
FOR GENERAL MEMBERSHIP ENQUIRIES
Contact the Society Membership Secretary:
Tel 0151 648 3258 or email This email address is being protected from spambots. You need JavaScript enabled to view it..
WHY NOT SUBSCRIBE to our monthly information email? Just email "Subscribe" to This email address is being protected from spambots. You need JavaScript enabled to view it..