Chester Young Musician of the Year 2017 Competition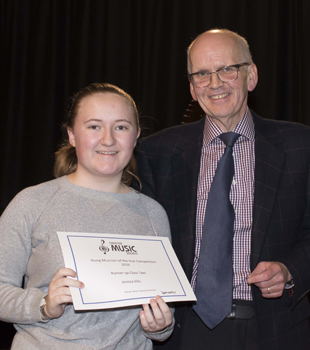 Sunday 12 November 2017, 10.00am
The King's School, Chester
Applicants are invited to take part in the Society's annual competition for young instrumentalists.
Chester Music Society's annual prize competition for instrumentalists aged 13 to 18 will be held at the King's School, Chester on Sunday 12 November 2017.
The competition will be open to performers in three classes:
Class 1: entrants up to and including age 12 who have achieved minimum grade 3
Class 2: age 13 to 15, minimum grade 6
Class 3: age 16 to 18; minimum grade 8
Entrants may submit any instrument of their choice (other than the organ).
The winners of each of the three classes will be further judged for the title of Chester Young Musician of the Year 2017.
Awards will be made as follows:
1. For the winner of each class: A cash prize of £100
2. For the overall winner and Young Musician of the Year: An additional cash prize of £250 and a Trophy (to be retained for twelve months)
3. For the winner and the runner up of each class: A public performance organised by Chester Music Society at St Mary's Creative Space, Chester on 17 January 2018
For a prospectus and application form telephone 01244 678589, email This email address is being protected from spambots. You need JavaScript enabled to view it. The prospectus and application form for the Competition is also available here
Admission to the venue (public and competitors' supporters): £5 at the door.