Dale Culliford, cello and Catherine Riley, piano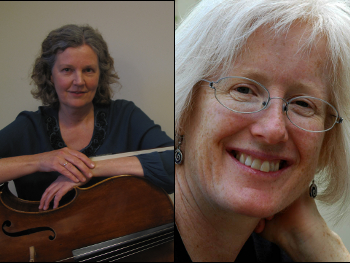 Wed. 1st February 2017
Chester Music Society Club welcomes Dale Culliford, cello and Catherine Riley, piano for an evening of music including Rachmaninov's G minor Cello Sonata.
Dale Culliford - cello
Catherine Riley - piano
Dale is a member of the Hallé Orchestra. She has played with many of Britain's top orchestras including the Philharmonia and CBSO.
Catherine is Head of Piano at the Centre for Young Musicians in London.
The programme will include the Rachmaninov G minor Cello Sonata.
Venue: St Mary's Creative Space, 19:30, Wednesday 1st February 2017.
Tickets: £5 payable at the door. (Club Season ticket holders Free).
Chester Music Society reserves the right to alter or cancel programmes without notice.