Choir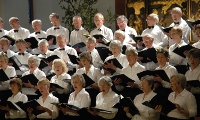 The Society Choir is a community choir of 160 members giving performances of the major choral classics in Chester Cathedral. New members in all voice parts are always welcome to attend rehearsals prior to audition.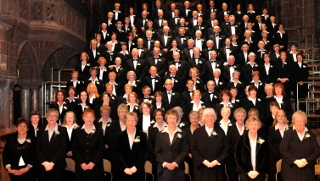 The Choir draws singers from Chester and the surrounding district and gives five concerts each year in the beautiful location of Chester Cathedral.
The three principal concerts in November and in the Spring are performances of major choral classics, oratorio and similar works with professional soloists and orchestra.
In addition the choir gives two performances of Christmas music in Chester Cathedral in December with well known presenters. Recent presenters have included Ian McMillan and Rev. Richard Coles. Our presenetr in 2019 will be Liverpool's own Roger McGough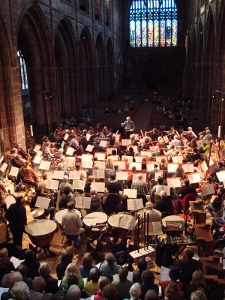 You will find full details of future choir concerts here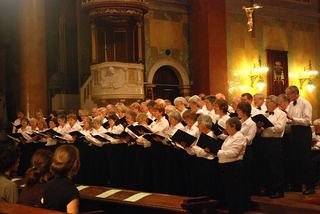 If you are interested in joining the choir click here
Video of choir rehearsing Mahler's 2nd Symphony in Chester Cathedral on

Youtube Video.

click here