CHESTER MUSIC SOCIETY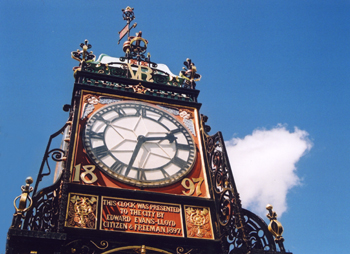 Welcome to the Chester Music Society website. We have been engaged in the promotion and performance of classical music in the City of Chester since 1946 and are committed to providing direct musical involvement and enjoyment for many, particularly by bringing increased musical experience to the rising generation. As a Charity our objectives are to provide, maintain, improve and advance education in the widest sense of the word by furthering public appreciation of music. We present more than 20 concerts and musical events in Chester each year; our concert season begins in October and continues through May.
This website contains a wealth of information on our activities which you can find by using the main menu at the top of the page, or in more detail via the Quick Look menu at the right hand side of the page. For even quicker browsing simply follow the 'Read More' links shown below.
Celebrity Concerts present six high quality performances by professional performers of international standing. Our Choir of 160 adult singers presents five concerts of major choral classics each season, including two Christmas concerts with a celebrity presenter. Showcase Concerts  promote a wide variety of music covering a broad range of music styles and ensembles featuring outstanding young musicians from the Chester area as well as more established local artists.
Our annual Young Musicians Competition took place at the King's School, Chester on 24 November 2019, when young instrumentalists and singers up to the age of 18 competed for awards and an opportunity to give a public performance, and to apply for bursaries. Click here for The Results of the Competition, or look in Latest News in the Quick Look menu.
For information about ticket sales click here. Click here to find out about Society membership and season tickets.
To download a PDF copy of our annual brochure click here.
If you would prefer to see our summary leaflet for Spring 2020 click here.
We look forward to seeing you at our events, where you can be assured of a warm welcome.


Chester Music Society is a member of Making Music, the National Federation of Music Societies and was awarded the Making Music "Positive About Equal Opportunities" Standard in 2005.